Prof. Mark Haselkorn from the University of Washington gives an ERCIS lunchtime talk on Human Centered Design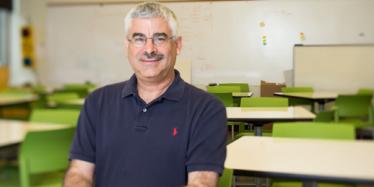 C³M is happy to welcome Prof. Mark Haselkorn to give an ERCIS lunch time talk on July 12 in Münster!  
The topic will be on the relationship between Human Centered Designers and Software Developers in achieving state-of-the-art technology innovation. 
What is state-of-the-art technology innovation?  Why does so much depend on the evolving relationship between human-centered designers and software developers?  How is this evolving relationship changing our basic notions of technology design, particularly the design of complex systems?  What about the equally critical roles of other key stakeholders such as end users, project sponsors, and technology administrators—how do they fit into the equation?  How will the roles and skills of technology designers change in response to new concepts and processes for achieving successful innovation?  Professor Haselkorn will share stories from current research and help us understand the complex, evolving nature of Human Centered Design & Engineering in the huge collaborative space called technology innovation.
See here for more information. Also, watch out for interesting side events, esp. on Tuesday, where we deepen the topic in the area of crisis management.